Preorder
Showing the single result
Sale!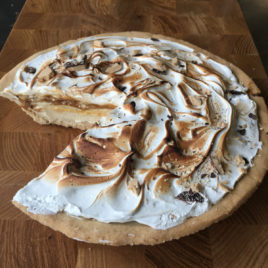 Caramel Cheesecake Ice Cream Pie – CLOSED
This year the ice cream pies are back – and you have a choice of flavors! Cheesecake/Caramel (Dairy) and Mocha Nut Fudge (Vegan/Dairy Free). All organic. All absolutely from scratch. The pie crust is NOT gluten free and we will not have a GF version at this time. Serves about 8.
NOTE:
Order through Sunday, December 17. 2017.
Pickup begins Thursday, December 21, 2017.
$

24.95
Read more