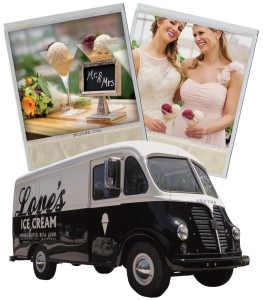 Hand-crafted ice cream, sorbet, vegan gelato, baked goods & confections all made from scratch, using organic ingredients including grass-fed dairy, and produce from small Michigan farms, right in downtown Grand Rapids. We call that Love.
We strive to be 100% GMO-free as part of our commitment to sustainable, more earth friendly sourcing and practices.
Let Us Uniquely Cater Dessert For Your Guests
Indoor, outdoor, reception venue, farm, backyard, you plan it… we can cater it just about anywhere.
Our formal culinary training + sense of adventure means we love getting creative with events too!
Mobile Ice Cream Cart Service
Its classy aesthetic will blend with any decor. Equipped to scoop for gatherings from 20 to 2000. Our passionate, knowledgeable, food-centric staff are delighted to serve your guests.
Vintage Metro Van "Ice Cream Truck"
Create fun & memories having our restored 1961 International Harvester AM122 Metro Van ready to serve guests at your event.
Visit our Dessert Event Catering page for more details.